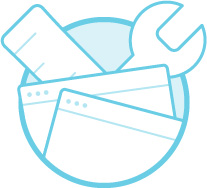 The Studio 25 Coworking Space is Coming Soon!
We are planning to launch in 2018. Keep an eye out for updates!
Studio 25 will be located in Cedarville, OH
Want to find out more about what you'll find at Studio 25?
Community
Studio 25 offers community and working space for creatives and entrepreneurs. Work alongside others who share your creative mindset!
Workshops
Studio 25 gives you the chance to take creative entrepreneurship workshops and to host your own creative workshops to teach your craft in a familiar and inviting space.
Income
Studio 25 enables you to create additional income streams! Whether you're selling your work through Studio 25's storefront or hosting your own workshops, you can make money by working in Studio 25.